Telemedicine for Non-Urgent Care in Edinburg, TX
Telemedicine for Non-Urgent Care can get you the medical care you need from the comfort of your own home. We offer Virtual check-ups which can help with a variety of health concerns. You can ask your doctor about treatments, medications, symptoms and more. Please call us today or book an appointment online. We are conveniently located at 5215 S McColl Rd Edinburg, TX 78539.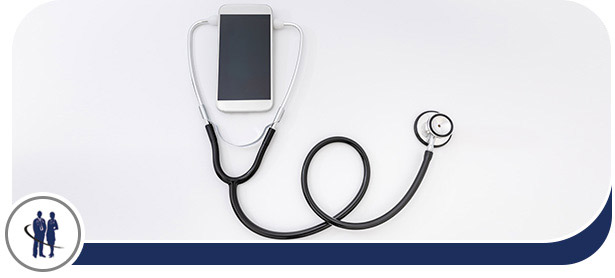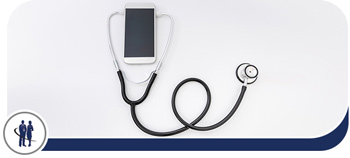 Table of Contents:
What is a virtual check up?
How does a virtual doctor's visit work?
How much do virtual visits cost?
Whether you are stuck at home with the kids, unable to travel due to weather or lack of transportation, or just prefer to remain in the comforts of your own home, a virtual doctor's visit could be an excellent solution for you if you need medical attention or advice! At Catalyst Medical Group, our board-certified primary care physicians would be more than happy to provide you with medical care at a time and place that is convenient for you with our first-rate telemedicine services!
What is a virtual check up?

A virtual check-up or appointment is conducted through an online medium, using telehealth communications technology, so that patients can receive medical care at home! As such, virtual check-ups are an excellent option for individuals who live in remote areas, cannot leave their house, do not have ready access to transportation, or have a busy schedule.

In addition to a routine check-up, virtual appointments can also be made for diagnosing and treating minor injuries or illnesses, at-home treatment methods, prescription medications or refills, as well as an opportunity for you to ask your doctor questions about treatment, medication changes, or any symptoms you are experiencing. The following are a list of health concerns that can be addressed through a virtual doctor's appointment:

– Allergies
– Bladder or urinary tract infections (UTIs)
– Bronchitis
– Cold and flu symptoms
– Diarrhea, nausea, or vomiting
– Fever
– Migraines or other headaches
– Pink eye (conjunctivitis)
– Rashes and skin infections
– Sinus infections
– Sore throat

We are happy to provide virtual check-ups and appointments for any of the above health concerns at Catalyst Medical Group in Edinburg, Texas! That said, there may be some instances where an in-person appointment is required. Virtual doctor's appointments are also referred to as telemedicine, telehealth, and online doctor's visits.
How does a virtual doctor's visit work?

A virtual doctor's visit works through a third-party video-platforming app that hosts both the patient and the doctor conducting the appointment. The app should be accessible through your smartphone, tablet, laptop, or desktop computer. You can request a virtual doctor's visit through our website, upon which you will be directed to a video-platform site or app where you can provide the details for your appointment, including the time and reason for the appointment.

Such appointments are conducted on a secure and encrypted network that meets the required standards set out by the Health Insurance Portability and Accountability Act (HIPAA) to ensure patient-provider confidentiality is safe and upheld throughout the appointment.
How much do virtual visits cost?

The cost of a virtual doctor's visit varies from clinic to clinic. However, it is typically less expensive than an in-person visit. If you have insurance coverage for telemedicine, that will also reduce the cost of a virtual doctor's visit. We happily accept most major insurance plans at Catalyst Medical Group!

If you would like to know about our specific prices for virtual doctor's visits or our medical insurance policies at Catalyst Medical Group, we invite you to give us a call at your leisure. Our friendly administrative staff would be happy to any financial or insurance-related questions you have.

For excellent virtual primary care services, we welcome you to come to Catalyst Medical Group! If you would like to schedule an appointment with us, you can do so through our website or call us anytime between the hours of 8:00 AM to 5:00 PM from Monday to Friday. Our clinic is also open by appointment only on Saturdays from 9:00 AM to 12:00 PM. You can find Catalyst Medical Group at 5215 S McColl Rd in Edinburg, Texas. We serve patients from Edinburg TX, McAllen TX, San Juan TX, Alamo TX, Pharr TX, Palmhurst TX, Mission TX, Alton TX and Hidalgo TX.