Chronic Disease Doctors Questions and Answers
If you have questions about chronic disease management and treatment options, our primary and family care specialists can help at Catalyst Medical Group! Please call us today or book an appointment online. We are conveniently located at 5215 S McColl Rd Edinburg, TX 78539.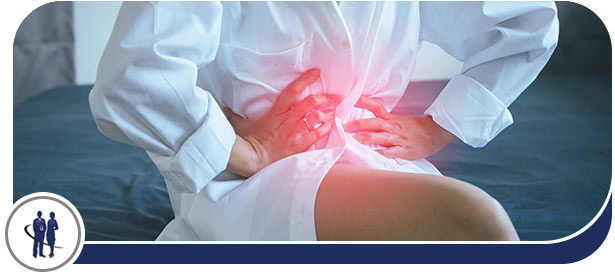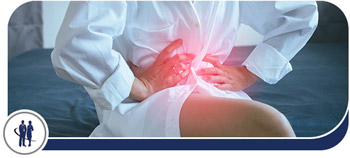 Chronic diseases can be confusing, discouraging, and life-altering. As such, it makes complete sense if you feel that you have more questions than answers about what having a chronic disease means for you. At Catalyst Medical Group, we will do our best to answer any questions you have about chronic diseases and provide you with expert treatment to minimize the effects of chronic disease on your life!
What is a chronic disease?
A disease or condition is generally considered chronic if it appears over a gradual period of time and has long-lasting effects that require ongoing medical care. Chronic diseases are typically limiting to some extent, concerning one's ability to engage in various physical activities. According to the Center for Disease Control and Prevention (CDC), a chronic disease is one that endures for at least one year. However, the National Institutes of Health (NIH) and many other physicians consider three months as the line in the sand between acute and chronic disease. Chronic diseases can occur due to several different causes, such as aging, alcohol or tobacco use, lack of exercise, poor lifestyle habits, and an unhealthy diet.
What are the 7 most common chronic diseases?
Chronic diseases are a common medical concern in the United States, affecting approximately six out of every ten adults, according to the CDC. Moreover, four in ten adults in the US suffer from multiple chronic diseases! As such, it is a pertinent medical issue that our medical team at Catalyst Medical Clinic takes seriously. The following are the seven most common chronic diseases in the United States when it comes to death and disability rates:
Alzheimer's disease
Cancer
Chronic lung disease, including asthma, chronic obstructive pulmonary disease (COPD), and others
Chronic kidney disease (CKD)
Diabetes
Heart disease
Stroke
At Catalyst Medical Group, we are happy to provide first-rate treatment for a broad range of chronic diseases, both standard and uncommon, including asthma, COPD, diabetes, arthritis, and more!
Can chronic disease be cured?
In general, chronic diseases cannot be cured by medication or prevented by vaccines, and many last a lifetime. However, with proper treatment and symptom management, the impact of chronic diseases on a person's life can be remarkably minimized so that you can take charge of your life instead of being ruled by your disease. Our board-certified physicians at Catalyst Medical Group are highly skilled and knowledgeable about chronic disease management and treatment and are committed to helping you overcome and recover from a chronic disease as much as possible!
What is the best treatment for chronic disease?
Since there are so many different chronic diseases, the best treatment for chronic disease depends on several different factors, such as the type of chronic disease, the severity or extent of the disease, the patient's overall health, and medical history, as well as the personal preferences of the patient. In general, the best treatment option combines a high degree of effectiveness with minimal side effects. Some such treatment options could include physical therapy, medication, psychotherapy, radiotherapy, and more. If you would like to know our treatment options for chronic disease at Catalyst Medical Group, please feel free to contact or schedule an appointment with us!
For excellent chronic disease management and treatment, we welcome you to come to Catalyst Medical Group! If you would like to schedule an appointment with us, you can do so through our website or by calling us at (956) 300-1462 during the hours of 8:00 AM to 5:00 PM from Monday to Friday. We are also open by appointment only on Saturdays from 9:00 AM to 12:00 PM. You can find Catalyst Medical Group at 5215 S McColl Rd in Edinburg, Texas. We serve patients from Edinburg TX, McAllen TX, San Juan TX, Alamo TX, Pharr TX, Palmhurst TX, Mission TX, Alton TX, and Hidalgo TX.