Primary and Family Care Specialists in Edinburg, TX
Catalyst Medical Group provides a broad range of primary care services, including physical exams, injury care, and chronic illness management. Please

call us

today or

book an appointment

online. We are conveniently located at 5215 S McColl Rd Edinburg, TX 78539.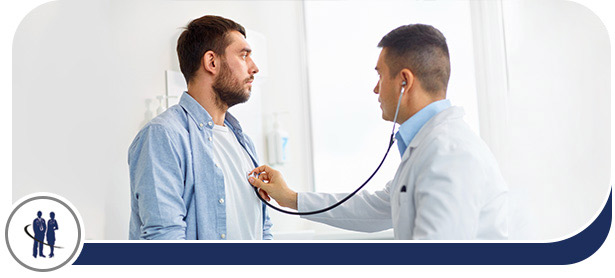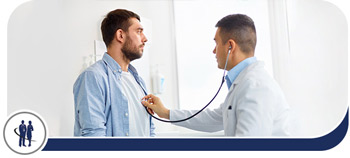 Why would you see a primary care doctor?
There are many great reasons to see a primary care doctor! When you have a primary care doctor that you can bring all of your health-related concerns to, it is much easier to establish trust and familiarity with a primary care doctor than when you have to rely on the revolving cast of doctors in urgent care clinics and emergency rooms. The established trust and familiarity with a primary care doctor can give you peace of mind while also saving you time and money in the long run and providing you with preventative measures for your long-term health.
How do I find a good primary care doctor?
An excellent place to start when looking for a primary care doctor is by asking your friends, family, and colleagues for any recommendations they have! Once you have compiled a list of names, you can begin calling down the list, asking for availability and meet-ups to see if any of the doctors are a good fit for you.
If you are looking for a great primary care doctor in Edinburg, Texas, we would love to meet you at Catalyst Medical Group! Our medical office is run and directed by Dr. Padmini Bhadriraju, M.D. Dr. Bhadriraju specializes in internal medicine and brings over 30 years of experience to the bear on the excellent services she provides! As such, you can trust her expertise in providing compassionate, friendly, and professional medical care when you visit Catalyst Medical Group.
What questions should you ask a primary care doctor?
If you are meeting with a primary care doctor for the first time, you may feel like there are questions you should ask but are unsure which ones are most helpful! That is an entirely normal feeling, as you want to make sure that the doctor you choose is right for you. If you find yourself in such a situation, the following is a list of questions that can help inform you of whether the primary care doctor is the right fit for you:
Do you offer same-day appointments?
Are telemedicine appointments offered at your clinic?
What are your specialties and areas of expertise?
Do you accept insurance?
How do you approach the patient-physician relationship?
Can I call or email you with non-emergency or emergency questions?
What are wait times like at your clinic?
Who will I see if you are unavailable to see me?
How long should I expect to wait for an appointment after scheduling one?
Depending on your background and preferences, other topics that may be relevant when asking a new doctor questions could involve issues such as language barriers, medical philosophy, religion, age, or gender.
How do I prepare my visit?
In addition to preparing a list of questions to ask your doctor, we recommend that you prioritize your concerns and gather your medical records, including immunization records, surgical records, medication records, prescriptions, allergies, and previous diagnoses. If you are presently experiencing any symptoms at the time of your appointment, it may also help prepare information on those symptoms, such as when they started, where you experience them, what triggers the symptoms, and what improves them.
We welcome you to Catalyst Medical Group if you are seeking primary care services! For an appointment, please feel free to schedule one through our website or call us at (956) 300-1462 during the hours of 8:00 AM to 5:00 PM from Monday to Friday. We are also open on Saturday from 9:00 AM to 12:00 PM by appointment only. You can find us at 5215 S McColl Rd in Edinburg, Texas. We serve patients from Edinburg TX, McAllen TX, San Juan TX, Alamo TX, Pharr TX, Palmhurst TX, Mission TX, Alton TX, and Hidalgo TX.