Medical Weight Loss Management Questions and Answers
Catalyst Medical Group offers effective medical weight loss management programs to help you lose weight safely, effectively, and sustainably. For more information, please call us or book an appointment online. We are conveniently located at 5215 S McColl Rd Edinburg, TX 78539.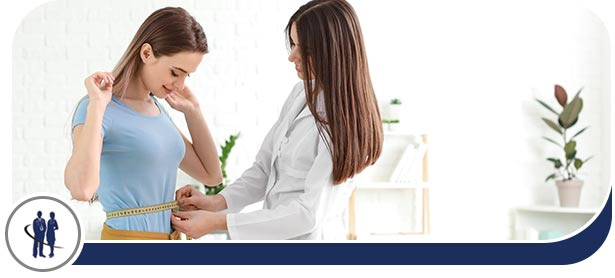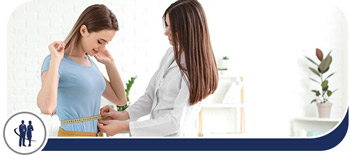 Without the proper support and guidance, losing weight can feel like a losing battle. As such, having the right people to support and encourage you with your weight loss journey is indispensable for your success in that endeavor. At Catalyst Medical Group, our medical weight loss doctors and wellness coaches would be pleased to join you on that journey!
What is Medical Weight Loss?
Medical weight loss refers to weight loss programs that are established and guided by a medical professional or doctor in ways that are uniquely suited to each patient seeking medical help for weight management. As such, a medical weight loss doctor will take into account the overall health of each patient and the reasons for their weight gain or difficulty losing weight when establishing a treatment program for each patient. Moreover, medical weight loss programs consist of medical treatments to aid in weight loss and weight management whenever necessary.
What can I expect from a medical weight loss management program?
There are three main components to a medical weight loss management program, including an initial consultation, lifestyle or behavioral modifications, and prescription weight loss medications.
With that in mind, you can expect the following from a medical weight loss management program:
● Initial consultation: during the initial consultation, your medical weight loss doctor will learn of your health status, medical history, and weight loss goals. With that in mind, you may discuss your ideal weight, lifestyle habits, and answer questions about any health conditions that you have or are present in your family, allergies, medications, and other information that will help your doctor craft a medical weight loss program uniquely suited to your needs to help you find success. As such, they may also conduct several tests and examinations to determine the precise nature of your weight loss needs.
● Behavior or lifestyle modifications: once the treatment plan is established between you and your medical weight loss doctor, there will most likely be several behavioral or lifestyle modifications for you to implement to optimize the benefits of the program. These could involve dietary choices, exercise habits, sleep hygiene, and more, depending on how aspects of your lifestyle or behavior affect your ability to manage or lose weight. Diet plans usually play a central role in medical weight
● Prescription weight loss medications: depending on your medical weight loss needs and health condition, your medical weight loss doctor may prescribe certain weight loss medications to help you manage and lose weight. Such weight loss medications may include appetite suppressants or medications to improve the function of your metabolism. Weight loss medications can only be provided in medical weight loss programs, as they require doctoral guidance and supervision to monitor their safety and effectiveness for each patient.
What is a medical diet?
A medical diet is a type of diet based on medical and scientific principles to advance a patient's nutritional and metabolic health. With that in mind, there can be several different types of medical diets with different focuses according to each individual's nutritional and metabolic needs. Medical diets can help with weight loss or improve the symptoms of various medical conditions, such as diabetes, obesity, or asthma.
Do You Offer Medical Weight Loss Management Near Edinburg TX?
We proudly offer medical weight loss management programs at Catalyst Medical Group! As such, if you are looking for a clinic in or near Edinburg, TX, that provides medical weight loss management programs, we would be delighted to meet you and offer such services to you. For more information about our medical weight loss management programs, including our Ideal Protein Weight Loss Program, please feel free to contact us!
We welcome you to schedule an appointment with us at Catalyst Medical through our website or by giving us a call! We serve patients from Edinburg TX, McAllen TX, San Juan TX, Alamo TX, Pharr TX, Palmhurst TX, Mission TX, Alton TX, and Hidalgo TX.