COVID-19 Testing Clinic in Edinburg TX
Are you suffering from common symptoms shown from COVID-19? If you or any of your family members are looking to get tested for COVID-19, visit Catalyst Medical Group in Edinburg TX. For more information, call us today or book an appointment online.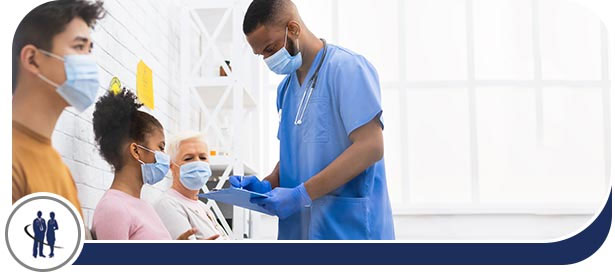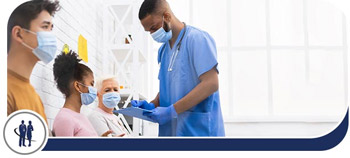 Table of Contents:
How is the COVID-19 test conducted?
What is a COVID-19 Rapid Testing?
How long does it take to get results for COVID-19 antigen tests?
Do I need to get an appointment for COVID-19 testing?
How is the COVID-19 test conducted?

There are a few types of tests that can be conducted for a COVID-19 test. There is a test for a current infection and past infection.

A viral test can tell you if you have a current infection. Two types of viral tests you can get done are nucleic acid amplification tests and antigen tests. And finally, an antibody test, which tells you if you had a past infection from COVID-19. Antibody tests should not be used to diagnose a current infection.

The types of ways a sample can be collected when conducting a COVID-19 test are:

1. Swab samples
Use a swab to collect a sample from the nose or throat. This type of sample includes:

Nasal – take a sample from just inside the nostrils
Mid-turbinate – takes a sample from further up inside the nose
Nasopharyngeal – takes a sample from deep inside the nose, reaching the very back of the throat
Oropharyngeal – take a sample from the middle part of the throat

2. Saliva Samples
Saliva samples are collected by having the patient spit into a tube rather than using a nose or throat swab.
What is a COVID-19 Rapid Testing?

A Rapid COVID-19 antigen test provides fast results usually within a few minutes. However, due to it being a lot faster to get results, the test is also less sensitive compared to other tests available for testing COVID-19.

Rapid COVID-19 test is still applied through the same methods as the other tests either through a nasal swab or through a throat swab.
How long does it take to get results for COVID-19 antigen tests?

If you are unsure if you need to be tested for COVID-19, write down all the symptoms you may be suffering from and check to see if any of them match what symptoms COVID-19 shows.

People with COVID-19 can have:
– Mild symptoms
– Severe symptoms
– No symptoms

Decided who should be tested by assessing your:
– Symptoms
– Underlying medical conditions
– Risk of exposure to the virus

Samples for a COVID-19 test are collected in different ways including:
– Nose swab
– Throat swab
– Saliva swab

Samples are then tested to detect any traces of the COVID-19 virus.

Antibody tests which are also known as serology tests use a sample of blood to check for antibodies. Your body makes antibodies once it's been exposed to the COVID-19 or variant viruses. A positive serology test indicates, that at some point you were previously infected with the COVID-19 or variant virus, but it cannot tell us how long ago it may have been.

Antibody tests are not used to diagnose current symptoms of COVID-19 or early stages of infection, since they do not detect the virus itself, just the antibodies created from it.

Antibody tests can help:
– Estimate the number of people who have contracted COVID-19
– Help officials understand how much the virus has spread throughout the community
– Helps to determine which public health measures need to be put in place to keep everyone safe
Do I need to get an appointment for COVID-19 testing?

At Catalyst Medical Group we highly recommended you request an appointment for a COVID-19 test, this way we have the ability to keep you as well as our other patients safe during the testing process. Not only this, but we can have everything ready for you to be tested, and we can get your results back faster.

Dr. Padmini Bhadriraju and her team at Catalyst Medical Group pride ourselves in offering quick and reliable services to the community. We also offer telemedicine appointments if you do not feel comfortable coming into the clinic. We serve patients from Edinburg TX, McAllen TX, San Juan TX, Alamo TX, Pharr TX, Palmhurst TX, Mission TX, Alton TX and Hidalgo TX.