Heart Disease Treatment Clinic Q&A
If you are suffering from any kind of heart disease, get yourself checked and receive comprehensive treatment at Catalyst Medical Group and receive comprehensive treatment with our specialists in Edinburg, TX. For more information, call us or book an appointment online.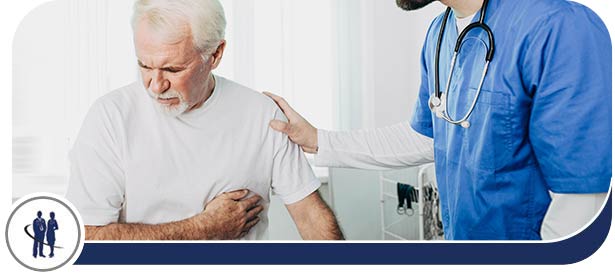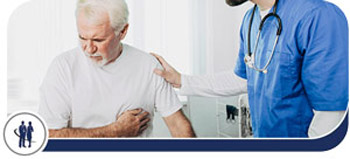 Table of Contents:
What are the most common heart diseases?
What is the rarest heart disease?
What are the signs of an unhealthy heart?
Can heart problems be cured?
Here at Catalyst Medical Group, our team of specialists treat a wide range of chronic conditions including Alzheimer's disease, cancer, chronic lung disease, stroke, heart disease, diabetes, and chronic kidney disease. Though chronic diseases can rarely be completely cured, with the right treatment, they can be managed long term. Our clinic has advanced technology and expert medical professionals to help you reduce the symptoms of your condition and prevent life-threatening complications. On top of the other services we provide, Catalyst Medical Group is considered to be a heart disease treatment clinic. Below we've answered the top four questions asked about heart disease treatment in Edinburg, TX!
What are the most common heart diseases?

There are five common heart diseases treated by cardiovascular specialists: congenital heart disease, coronary artery disease, pulmonary stenosis, dilated cardiomyopathy, and heart arrhythmia.

Congenital Heart Disease
Congenital heart diseases are defects present at birth including ventricular septal defect, atrial septal defect, single ventricle defects, and aortic valve stenosis. This cardiovascular condition affects the way your blood flows through your heart and can lead to arrhythmias, edema, heart infection, pulmonary hypertension, and heart failure. Fortunately, many cases of congenital heart disease never lead to life-threatening complications, especially when treated regularly at a trusted heart clinic.
 
Coronary Artery Disease
When a buildup of plaque in the arteries causes blockage in the arteries, you have a condition called coronary artery disease. This condition can narrow the arteries that are responsible for supplying oxygen-rich blood to your heart.
 
Pulmonary Stenosis
Pulmonary stenosis occurs when the valve between your right ventricle and pulmonary artery is narrow. A small pulmonary valve can cause irregular heartbeats and an imbalance between the heart's ventricles.
 
Dilated Cardiomyopathy
Dilated cardiomyopathy is a heart disease that happens when the left ventricle stretches, thins, and dilates. This makes it a little bit more difficult for the ventricles to pump blood at a healthy rate.
 
Heart Arrhythmia
An irregular heartbeat, commonly referred to as a heart arrhythmia, happens when there is faulty signaling of electrical signals in the heart. This can cause your heart to beat too fast, too slow, or irregularly.
What is the rarest heart disease?

One of the rarest heart diseases is called restrictive cardiomyopathy. This happens when the chambers of the heart gradually restrict and stiffen over time. Restrictive cardiomyopathy causes the heart to not be able to fully relax between heartbeats making it much more difficult to fill with blood. This condition can be caused by excess iron, chemotherapy, build-up of scar tissue, or build-up of abnormal proteins.
What are the signs of an unhealthy heart?

Your doctor will examine your heart during annual exams to prevent complications and diagnose heart conditions early. Signs of an unhealthy heart include:
 
– Shortness of breath
– Left shoulder pain
– Swollen feet
– Irregular heartbeat
– Lack of stamina
– Fatigue
– Chest discomfort
– Abdominal pain and back pain
– Heartburn
– Tight chest
– Nausea
– Digestion issues
Can heart problems be cured?

Cardiovascular diseases cannot be fully cured and will need a lifelong treatment plan. Treatments of heart disease typically require a combination of medications, medical procedures, surgery, and/or lifestyle changes. If you're at risk of developing a heart condition, talk to your primary care provider about what preventative measures you can take to remain healthy.
 
Catalyst Medical Group would love to provide you with the care to keep your heart healthy and strong! For further information on heart disease clinics in Edinburg, TX, call our clinic to schedule an appointment with one of our cardiovascular specialists. Whether you suspect you have a heart condition or have recently been diagnosed, Catalyst Medical Group can help. We look forward to your visit to our heart condition clinic! We serve patients from Edinburg TX, McAllen TX, San Juan TX, Alamo TX, Pharr TX, Palmhurst TX, Mission TX, Alton TX and Hidalgo TX.