Pap Smears Screening Specialist Q&A
Catalyst Medical Group provides many medical services to female patients in and around Edinburg, TX including Pap smears, which are an important component of a woman's ongoing health. To book an appointment for a Pap smear, call our clinic or book an appointment online today.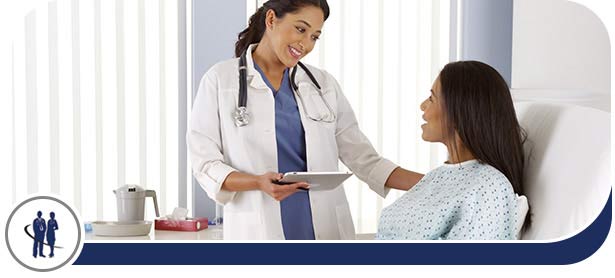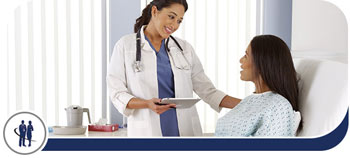 Table of Contents:
What is a pap smear, and how is it performed?
Why is a pap smear done?
When should you get a pap smear?
What is a pap smear, and how is it performed?

A Pap smear, or Pap test, also referred to as a Papanicolaou Test, is a procedure to test for cervical cancer in women. It involves a collection of cells from the cervix, which is found at the lower end of the uterus and the top of the vagina. A young female getting her first Pap smear may feel slight discomfort, like a small pinch, but everyone has a different comfort threshold.

Pap smears can be performed in your doctor's office or at a clinic. Your doctor uses a plastic or metal instrument called a speculum, which allows them access to collect cells from both the cervix and the vaginal area. These cells are sent to a laboratory for analysis, with the results being sent back to your doctor once complete.

To prepare for your Pap smear, here are a few important things to keep in mind:

– Avoid scheduling a Pap smear during your period
– Do not use a douche product for 2 days prior to the test
– Do not use a tampon
– Avoid sex for the 24 hours prior to your test
– Avoid birth control foam, creams, or jelly prior to your test
– Avoid any vaginal creams or medicines after your shower when preparing for your test

If there is anything else specific that your doctor or the clinic would like you to know in advance, they will inform you at the time of booking.
Why is a pap smear done?

A Pap smear is done to detect changes and abnormalities in the cervical cells that could develop into cancer. The chances of successfully treating cervical cancer are greatly increased with early detection through the capture of cells using a Pap smear.

Cervical cancer is a disease where the cells in the cervix begin to grow uncontrollably, forming tumors. The Pap test is the most effective, and most recommended, screening test in the United States to detect and prevent cervical cancer. Almost 70 percent of all cervical cancer cases are caused by the Human Papillomavirus (HPV).

The risks of contracting the HPV virus, which is a sexually transmitted infection, are linked to certain sexual behaviors like sex without a condom, having more than one partner, or a partner who has multiple partners. HPV increases the risk of an abnormal Pap test result. If you are concerned about your risk of contracting HPV or any other sexually transmitted infection, reach out to the team. We offer many services related to sexual health, including STI testing.
When should you get a pap smear?

Getting a Pap smear on a regular basis, usually, every three years is recommended for women ages 21 to 65. Some women choose to combine getting a Pap test with getting a test for the human papillomavirus (HPV) starting at the age of 30, in which case testing every five years is suggested. HPV is one of the most common sexually transmitted infections (STI) and has been linked to cervical cancer.

Some health concerns that may warrant your doctor to recommend Pap smears more often include:

– Cervical cancer
– Precancerous cells revealed from Pap test
– HIV infection
– Weakened immune system due to organ transplant, chemotherapy, or chronic corticosteroid use
– Exposure to diethylstilbestrol (DES) before birth
– Cigarette smoking

Your doctor will generally have three testing options available and will help you in determining which is right for you.

– A Pap Test Only. With a normal result, your doctor may tell you that you can wait up to 3 years before your next test
– An HPV Test Only: With normal test results your doctor may advise you can wait up to 5 years before your next test
– An HPV Test and Pap Test: Or also called co-testing, when both test results are normal and your doctor may recommend waiting 5 years until your next test.

If you're over 65, and you've had normal screening results for the past few years, or if you've had your cervix removed as part of a hysterectomy for non-cancerous conditions such as fibroids, your doctor may tell you that you no longer require screening.

Whether you are in need of general healthcare services, or specialized services and testing, reach out to our professional and friendly staff at Catalyst Medical Group by giving us a call or visiting our website to book your appointment. We serve patients from Edinburg TX, McAllen TX, San Juan TX, Alamo TX, Pharr TX, Palmhurst TX, Mission TX, Alton TX and Hidalgo TX.