What to Consider When Choosing a Primary Care Physician?
At Catalyst Medical Group in Edinburg TX, our primary care physicians would be pleased to provide you with high-quality primary care services on an ongoing basis. For more information,

call us

today or

book an appointment online

.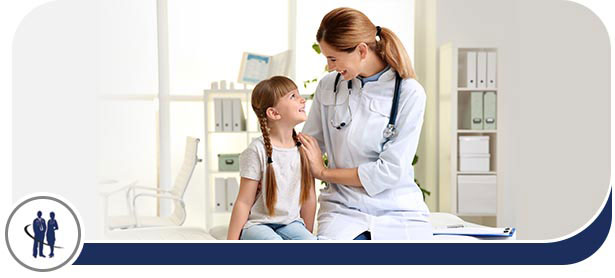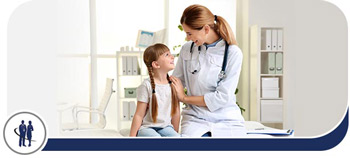 Primary care physicians are an essential part of healthcare and provide invaluable benefits to their patients, as they serve as both an anchor and a guide to the world of healthcare that can sometimes be confusing for the average person.
What specialties are considered primary care?
There are several medical specialties that can provide primary care services, including family medicine, general medicine, pediatric medicine, internal medicine, and also obstetrics and gynecology (OB/GYN)—as such, determining the specialty of a primary care doctor can be helpful in your search for one.
With that in mind, internal medicine doctors provide primary care services to adults, while pediatricians provide primary care services to children and adolescents. In comparison, family medicine doctors provide primary care services to both children and adults. As such, they have broader medical knowledge and expertise but less in-depth or specialized medical knowledge and expertise than internists and pediatricians. Obstetrician-gynecologists can provide excellent primary care services to women who are family planning, have reproductive health issues or are going through menopause.
When should I change my primary care physician?
There can be several signs that changing your primary care physician could be in your best interest. Some of those signs could include any of the following:
You feel unheard or disrespected by your current primary care doctor or that your concerns are not taken seriously
You feel as though your current primary care physician does not respect your time
You feel as though you cannot be honest and transparent with your current primary care doctor
Your current primary care doctor interrupts you when you are explaining your concerns or situation to them
Your current primary care doctor frequently prescribes you medication before thoroughly evaluating your condition and exploring the best possible treatment options
Your current primary care doctor does not have the specific expertise you require in your situation
If your primary care doctor fails to follow up with you after treatment or surgery or has endangered you in any way
If your primary care doctor does not coordinate with other doctors or discourages you from getting a second opinion
What is considered a primary care doctor?
A primary care doctor is any doctor who provides continuing and comprehensive care to their patients. As such, a primary care doctor will serve as the first point of contact for any medical concern that a person has while also providing follow-up care for any hospitalizations or surgeries the patient has. A primary care doctor can also refer patients to a specialist, provide a wide range of medical services, prescribe medication and vaccinations, and much more.
For more information about our primary care services or to book an appointment with one of our primary care doctors at Catalyst Medical Group, please feel welcome to do so through our website or by calling us. We serve patients from Edinburg TX, McAllen TX, San Juan TX, Alamo TX, Pharr TX, Palmhurst TX, Mission TX, Alton TX, and Hidalgo TX.