Primary Care Doctors Near Me Accepting Insurance
Our primary care doctors at Catalyst Medical Group have experience and specialize in providing medical care services to patients in Edinburg, TX and surrounding areas. For more information,

call us

today or book an

appointment online.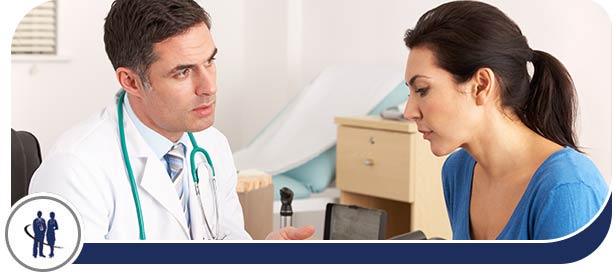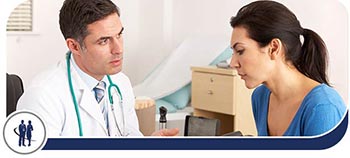 Primary care doctors are essential to each person's quality of life; they provide invaluable preventative care services as well as first-line treatment for virtually all health concerns. In fact, primary care physicians provide such vital health services that several studies have shown that patients with a primary care physician have a longer life expectancy than those who do not. Finding a primary care doctor is important, and finding one that accepts insurance is often a big consideration.
What insurance do primary care clinics accept?
Primary care health clinics typically accept insurance from a wide range of different providers, however, each clinic's accepted insurance varies from one location to the next. This is why it is important to check with the clinic beforehand to determine if they accept your specific insurance plan. Many of these centers are designed to provide care to patients even if they do not have insurance and can offer affordable care that will address their patients' needs without exorbitant healthcare costs.
How much is a primary care doctor check-up without insurance?
The cost of a check-up with a primary care physician without insurance varies based on several different factors, such as:
The location of the clinic
The credentials and expertise of the doctor
The health concerns of the patient
The length of the exam
If any diagnostic tools/tests are ordered
Using the aforementioned factors, according to a Healthcare Blue Book pricing report, care for a minor problem that requires treatment and approximately 10 minutes with a doctor costs an average of $68; care for a complex medical problem that requires a comprehensive evaluation and approximately 40 minutes with a doctor costs an average of $234 per visit.
How can I find primary care providers that are accepting insurance?
The best way to find a primary care provider who is accepting insurance is by doing research online. After finding a few practices in the near vicinity, go to their website and see what insurance policies they accept; this information is usually available on their website, if it is not, call their office. When it comes to primary care, finding the right fit can be a long and drawn-out process; however, it is always worth it to be patient to find the provider who is right for you as the relationship you build can last a lifetime.
If you live in or around Edinburg, TX, and are looking for a primary care provider who accepts your insurance, come to Catalyst Medical Group today! Our clinic accepts a variety of different insurance plans to help provide care to as many people as possible. To find out more about the insurance plans that we accept, please call Catalyst Medical Group today.
How much does a primary care clinic visit cost with insurance?
The cost of a primary care clinic visit with insurance depends on several factors unique to each situation, including:
The location of the clinic
The condition(s) being treated
The severity of the condition being treated
The number of diagnostic tools used
The expertise of the doctor(s)
Based on the aforementioned factors, the average cost of a primary care visit with insurance costs around $15 to $100, although some plans may cover the cost completely.
If you are looking for a primary care doctor who accepts your insurance, come to Catalyst Medical Group today. Our kind and compassionate professionals can help you receive the care you need at a price you can afford. Call us today to book an appointment with one of our primary care doctors, or visit our Edinburg, TX clinic at 5215 S McColl Road. We serve patients from Edinburg TX, McAllen TX, San Juan TX, Alamo TX, Pharr TX, Palmhurst TX, Mission TX, Alton TX, and Hidalgo TX.