Obesity Management Program in Edinburg TX
The obesity management program is a systematic strategy created to assist people in achieving and maintaining a healthy weight through dietary and lifestyle adjustments. The program typically involves a mix of dietary adjustments, exercise, behavior therapy, and medication adapted to a person's needs and preferences. The program's main objectives are to help participants lose weight permanently, improve their general health, and lower their risk of developing chronic illnesses like diabetes, heart disease, and some types of cancer. Visit us today, and Dr. Padmini Bhadriraju, MD, and her team at Catalyst Medical Group who will provide you with proper care and treatment. For more information, contact us or schedule an appointment online. We are conveniently located at 5215 S McColl Rd Edinburg, TX 78539.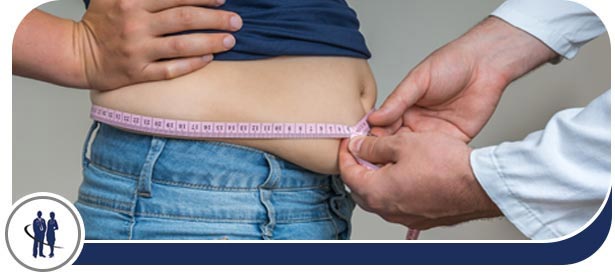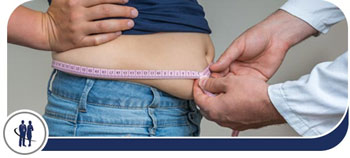 Table of Contents:
How can obesity be managed?
Can obesity be reversed?
What is the first line of treatment for obesity?
What are the main principles of obesity management?
How can obesity be managed?

Obesity management involves both medical and lifestyle interventions. Here are some methods for managing obesity:

Diet – Maintaining a healthy diet is essential for managing obesity. Consuming a balanced diet full of whole grains, fruits, vegetables, lean proteins, and healthy fats is necessary to have a healthy diet. Limiting processed foods, high-calorie foods, and sugary beverages is also important.

Exercise – By boosting muscle mass and burning calories, regular exercise can help manage obesity. It is recommended to aim for at least 150 minutes of moderate-intensity exercise per week.

Medication – A healthcare provider may recommend medication to treat obesity. Medication works by decreasing hunger or preventing the absorption of fat.

Behavior changes – Changing one's eating and exercise habits can help manage obesity. This involves keeping track of your caloric intake, setting goals, and rewarding good behavior.

Support – Having family, friends, or a healthcare professional offer support is very beneficial in managing obesity. Positive steps that should be encouraged include participating in weight-loss programs, going to support groups, or consulting a nutritionist.

Weight-loss surgery – For people who are extremely obese, weight-loss surgery may be recommended. This procedure surgically shrinks the stomach which often results in substantial weight loss.
Can obesity be reversed?

Yes, by making consistent efforts to reach and maintain a healthy weight, obesity can be reversed. Weight loss is possible through a combination of diet, exercise, and lifestyle changes, though it can be difficult. Health markers like blood pressure, blood sugar, and cholesterol levels significantly improve with even modest weight loss, such as losing 5 to 10% of one's initial weight.

In addition to the challenges of losing weight, keeping the weight off also requires consistent effort. Without implementing lifestyle changes many people who lose weight eventually regain it. Adopting healthy lifestyle practices and maintaining them over the long term is crucial.

Obesity can raise your risk of developing certain diseases including diabetes, heart disease, and some types of cancer. While losing weight can lower the risk of developing these diseases, it's essential to consistently work with an obesity management professional to monitor and manage any preexisting medical conditions that may have caused the weight gain. Though it can be challenging to reverse obesity, it is possible with consistent effort and the right support.
What is the first line of treatment for obesity?

Changing one's lifestyle, including diet and level of physical activity is the first step in treating obesity. This often includes:

Dietary changes – A balanced diet that is low in calories, fat, and sugar is often recommended for weight loss. Other dietary changes include limiting high-calorie foods and beverages and reducing portion sizes.

Exercise regimen – Increasing physical activity is an important step for weight loss and can help improve overall health. An exercise regimen includes strength training, aerobic exercise, or a combination of the two in a daily schedule.

Education – Resources and education assist individuals in understanding the importance of healthy eating habits and regular physical activity, leading to the prevention of obesity in the future.

Support – Weight loss can be a challenging process, so it's important to have support. Weight loss programs and support groups are both great choices to support your weight loss journey.
What are the main principles of obesity management?

The main guiding principles for managing obesity include:

Long-term management – Obesity is a chronic condition and therefore, it requires long-term management. This means that regular check-ins are a major component of weight loss programs. Weight loss is not a fast process, however, it is extremely rewarding if done in an effective and healthy way.

Improved overall health – Obesity management aims to improve the overall health of individuals and ultimately, improve their quality of life in the long term. A reduction in body weight leads to plentiful benefits such as improved mobility, lower risk of many health conditions and better mental health.

Individualization – To effectively manage obesity, each person needs to receive personalized care that takes into account their age, gender, health, and lifestyle choices. It is crucial to remember that success is different for every individual. To us, success means having more energy, feeling better and enjoying life.

Do not let obesity hold you back – take control with our effective weight management program. For more information, contact us or schedule an appointment online. We are conveniently located at 5215 S McColl Rd Edinburg, TX 78539. We serve patients from surrounding areas such as Edinburg TX, McAllen TX, San Juan TX, Alamo TX, Pharr TX, Palmhurst TX, Mission TX, Alton TX and Hidalgo TX.