High Blood Pressure Management Specialist in Edinburg, TX
Do you want to manage your blood pressure? Visit Catalyst Medical Group and receive comprehensive treatment with our specialists in Edinburg, TX. For more information, call us or book an appointment online.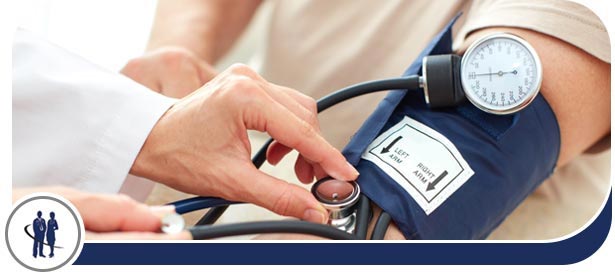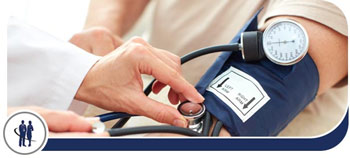 Table of Contents:
What causes BP to be high?
What should we do when BP is high?
What is stroke level blood pressure?
How do you manage blood pressure?
Welcome to Catalyst Medical Group, an internal medicine group dedicated to providing each one of our patients with the best healthcare in Edinburg, TX. Our exceptional staff of expert physicians offers numerous internal medicine services. Some of these services include preventative health care, chronic disease management, pain management, primary care, hormone therapy, and more. During your routine physical examination, your healthcare provider will test your blood pressure. Patients with high blood pressure can seek treatment from our high blood pressure management specialist!
What causes BP to be high?

High blood pressure, otherwise known as hypertension, is a very common chronic medical condition. Seeking the right treatment for hypertension can prevent the development of future cardiovascular diseases. The cause of high blood pressure is dependent on the type you have.

Primary Hypertension
There is no known cause of primary high blood pressure. This type slowly develops over a long period of time with no pre-existing medical condition. Risk factors for developing this type of hypertension include obesity, poor lifestyle, obesity, and family history.
 
Secondary Hypertension
Secondary hypertension is caused by an underlying medical condition such as a substance abuse disorder, blood vessel defects, medications, adrenal gland tumors, sleep apnea, kidney disease, and thyroid problems.
 
Additional factors that can lead to hypertension include genetics, age, high sodium diet, low potassium diet, tobacco use, lack of exercise, alcohol use, and a high-stress lifestyle.
What should we do when BP is high?

If your blood pressure is too high, seek medical care from your primary care physician or from a walk-in clinic doctor. High blood pressure symptoms such as headaches, nosebleeds, and shortness of breath can indicate primary or secondary hypertension. Without the proper treatment, hypertension can have fatal complications including:
 
– Heart attack
– Stroke
– Aneurysm
– Heart failure
– Torn blood vessels in the eyes cause vision problems and loss
– Weakened blood vessels in the kidneys cause kidney failure
– Dementia due to limited blood flow to the brain
– Metabolic syndrome
– Difficulty with memory
 
Catalyst Medical Group can treat your high blood pressure and drastically reduce your chances of developing a dangerous side effect.
What is stroke level blood pressure?

If your blood pressure reading is above 180/120 mmHg, you are at high risk for getting a stroke. This reading is called stroke-level blood pressure and is considered a hypertensive crisis. Unfortunately, hypertension is the number one cause for strokes in America; this is why preventative health care is extremely important.
How do you manage blood pressure?

After diagnosis, your primary care provider will help you with long term hypertension treatment and management. They will use a pressure-measuring gauge to test for stage 1 or stage 2 hypertension. If you are at risk for developing extremely high blood pressure, your doctor may ask you to monitor your blood pressure regularly.
 
Hypertension can be managed with the following treatment plans.
 
– Blood pressure medications: diuretics, angiotensin-converting enzyme inhibitors, angiotensin II receptor blockers, and/or calcium channel blockers
– Alpha blockers, alpha-beta blockers, beta blockers, central-acting agents, vasodilators, renin inhibitors, and/or aldosterone antagonists
– 24 hour monitoring
– Diet changes
– Weight loss
– Increased physical activity
– Limited alcohol and tobacco use
– Stress management
 
Adopting a healthy lifestyle and regular doctor visits with your primary healthcare provider is essential in high blood pressure management. Preventative care and chronic disease management can save you from developing life-threatening cardiovascular disease. If you have any symptoms of high blood pressure or are concerned about developing it in the future, book an appointment with a specialist. For further information about high blood pressure, contact Catalyst Medical Group in Edinburg, TX. We look forward to your visit and hope to see you healthier than ever! We serve patients from Edinburg TX, McAllen TX, San Juan TX, Alamo TX, Pharr TX, Palmhurst TX, Mission TX, Alton TX and Hidalgo TX.