Family Doctor in Edinburg, TX
Are you looking for a family medicine doctor that is wellness-focused and has a holistic approach? The doctors at Catalyst Medical Group provide expert care to help you get back to feeling like yourself. Call us today or schedule an appointment online. We serve patients from Edinburg, TX and surrounding areas.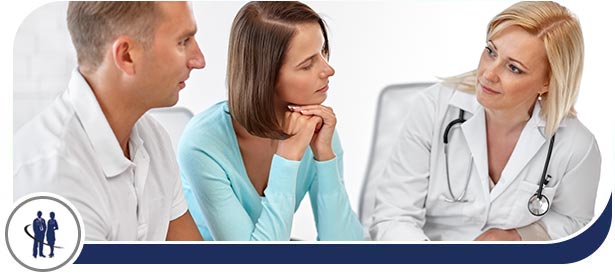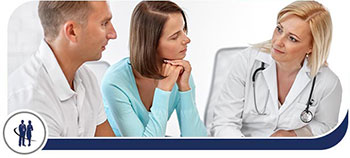 Table of Contents:
What does family practice mean?
What does a family practice doctor do?
What does Catalyst Medical Group offer for family practice?
Family medicine doctors are an important part of our everyday health. They are the first line of contact for all of our health concerns and are experienced in treating a wide variety of conditions, from infancy to old age. They will often refer patients to specialists for advanced care.
What does family practice mean?

Family medicine is centered around the total health care of the individual and the family and is able to diagnose and treat a wide variety of ailments in patients of all ages. It is a precise discipline, integrating a unique blend of biomedical, behavioral, and social sciences even though the scope and practice of family medicine are broad. Family physicians possess unique skills, knowledge, and attitudes that qualify them to provide continuing and comprehensive medical care, preventive services, and health maintenance. Family medicine doctors are best qualified to serve as each patient's advocate in all health-related matters. Utilizing consultations and community resources when appropriate, special emphasis is placed on prevention and the primary care of entire families.
What does a family practice doctor do?

A family practitioner will use their knowledge as a medical professional to diagnose and treat a variety of medical issues. They will refer the patient to an appropriate specialist if a medical problem is outside the range of practice of a family practitioner. A family practitioner is usually the first doctor that someone will call when they are experiencing an illness or health problem.

Some family practitioners are even able to oversee a pregnancy, help a woman give birth to a child, and supervise a newborn's medical care. When caring for a patient or a family, family practitioners are able to participate in almost every aspect of the medical profession.
What does Catalyst Medical Group offer for family practice?

Our family medicine physicians and their care teams treat a wide range of medical conditions and injuries for patients of all ages, genders, and states of health.

Including coordinating testing and other treatment you may need, our family medicine doctors and staff will help you to get the care you need if your health needs require a different type of treatment by a specialist.

Acute Care — Secondary health care where a patient receives active but short-term treatment for a severe injury or episode of illness, an urgent medical condition, or during recovery from surgery.

Chronic Care — This refers to medical care which addresses pre-existing or long-term illnesses.

Diabetes Care — Unfortunately, there is no cure for diabetes. That being said, the doctors here at Catalyst Medical Group are here to help you manage the disease to get the best quality of life.

Heart Health — Doctors are here to help manage your heart health and any heart disease you may be battling. We create treatment plans specific to your needs.

Gut Health — Refers to the function of the many parts of the gastrointestinal tract. We treat complex bile duct and pancreatic disease, as well as common conditions like heartburn, constipation, bloating, and loose stools.

Bone and Joint Health — Deals with bone loss, arthritis, osteoporosis, and other diseases affecting the health and function of your joints.

Anti-Aging — Treatment plans that help to keep you young and active. You're only as old as you feel!

School and Sports Physicals — To evaluate your general health, current fitness level, risk of injury, and physical well-being

DOT Physicals — A health examination mandated by the Federal Motor Carrier Safety Administration for commercial motor vehicle drivers.

If you or someone you know is in need of a family medicine doctor, come to Catalyst Medical Group today! We have a team of kind and professional staff who are eager to help you along your journey to health! Contact our office today to speak with a specialist. To schedule an appointment, call us or visit us online. We look forward to your visit and hope to see you healthier than ever! We serve patients from Edinburg TX, McAllen TX, San Juan TX, Alamo TX, Pharr TX, Palmhurst TX, Mission TX, Alton TX and Hidalgo TX.