4 Questions to Ask Your Family Doctor
Catalyst Medical Group provides family care for all ages in Edinburg TX. Contact us today to schedule your initial consultation with one of our experienced and knowledgeable doctors or book an appointment online.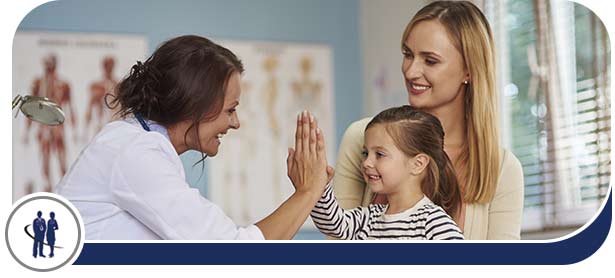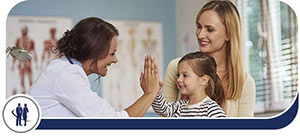 Table of Contents:
What is the role of a family doctor?
What is the difference between a family doctor and a general practitioner?
Do family doctors take care of the entire family?
Do I need an appointment to see a family doctor?
What is the role of a family doctor?

Family physicians care for all of your healthcare medical needs for not just you, but your entire family. Family physicians have acquired training of a broad spectrum of skills and knowledge that will ultimately serve the needs of each individual patient and/or family.

Family physicians take on all ages and genders as patients in their clinics, so once you have found the right fit for you, you know you will have a doctor for every phase of life you encounter. Family physicians also educate their patients on their health and wellness. They do not just see you when you are sick, they are your preventative measure doctor to educate and inform you on how to prevent, understand and manage any illnesses from physical to mental health. Not only do they help with prevention measures, but they also look for early signs of emerging conditions or unusual symptoms. They can view your medical history as well as your family's medical history, which can help them to be aware of genetics that can pass down certain things.

Your family doctor can help you manage your chronic illness or any life-threatening issues that may arise in your lifetime. Your family physician is available to provide regular personalized care, both physically and emotionally. They know your medical history best and can provide top-quality recommendations, tests, and referrals if needed. On top of chronic conditions, if you run into any common, everyday issues, they are available to look into them like the flu, bladder infections, sinus infections, or even concerns about another member of your family, like your children.

Finally, your family care physician is your advocate and your go-to for medical care and resources for all things health-wise.
What is the difference between a family doctor and a general practitioner?

Many use the terms, family care physician, general practitioner, and internist interchangeably. This is why it is important to understand the differences between doctors, so you have more knowledge if you ever need to go see someone moving forward.

General physicians are commonly seen in places like urgent care, while family physicians typically work in private family care practices. The difference between the two is a family physician is available for any general check-ups, common illnesses, vaccines, and physicals. They take care of your health and wellness for your life. General physicians are important if you need to see someone immediately for care regarding an injury, or if you need a specialty doctor for certain things including cardiologists, general physicians are available.

Family practice physicians diagnose their patients and prescribe medication for them. They usually work during the week and during the daytime hours. Some job responsibilities that family care physicians take on include:

– Occasionally may work overnight or extended hours
– Managing and ordering vaccines for their patients
– Performing primary care duties for patients who are ill, injured, or have common health issues
– Referring their patients to specialists or diagnostic centers for any testing any therapies

General physicians may not have as steady hours as family physicians, as their clinics may be open past normal office hours as well as on weekends. Generally, the clinic's general physicians work in have labs and diagnostic machines available and help patients who need immediate attention urgently. Their job responsibilities consist of:

– Diagnosing and treating a wide range of immediate medical issues
– Ordering x-rays and other diagnostic tests or labs
– Treating wounds and injuries
– Prescribing medications to patients
Do family doctors take care of the entire family?

Family care doctors understand how vitally important it is to keep your entire household as healthy as possible, that is why they can accept entire families if they have the patient space to do so.
Do I need an appointment to see a family doctor?

Yes, unlike urgent care clinics, family doctor clinics like Catalyst Medical Group are by appointment only. You can call our clinic to book or simply schedule an appointment online. We serve patients from Edinburg TX, McAllen TX, San Juan TX, Alamo TX, Pharr TX, Palmhurst TX, Mission TX, Alton TX and Hidalgo TX.